Tired of Eye glasses?
Irritated By Contacts?

Learn the secrets of normal healthy eyesight.
The Natural Alternative To Glasses, Contact Lenses or Surgery
(Even if you have had surgery and still not seeing clearly.)
NATURAL VISION IMPROVEMENT for the EYES
Eye-Robics® is
physical therapy for the eyes. working with the cause of vision problems not the symptoms.
If you work the program, the program works for you. Results vary accordingly.
The Eye-Robics Program
Available In Hard Cover Or
E-Book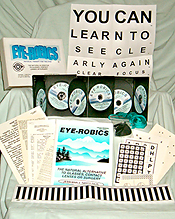 Click Here to order the Eye-Robics
Programs
The Original Eye-Robics Program works with the cause of vision problems!

Click here for FREE Video
"SECRETS OF HEALTHY EYESIGHT"
-------------
VISION TRAINNG
INTITUTE LLC
Jerriann J. Taber Ph.D.
Click Here to order the Eye-Robics Programs

IMPROVE MOST ALL VISION PROBLEMS NATURALLY WITH
EYE-ROBICS
View Video Success of Glaucoma/Cataract
******In the videos are the results of what these partiipants did personally to work the program.
Results vary with individuals and how one works the program.******
WELCOME TO THE VISION TRAINING INSITITUE, LLC

Choose your eye condition for more details, a free presentation and Eye-Robics successes
EXPAND YOUR
EYE-Q WITH EYE-ROBICS®
Once you normalize your vision, you are in control of your life and your eyesight. You have the tools to maintain good vision the rest of your life. You will learn to.............
...release stress and see more clearly with your own eyes whether nearsighted or farsighted. This program gives you the tools to track your visual progress from beginning to end. See the research and case histories in How and Why Eye-Robics Works.
…..lower the strength of your prescription glasses or contacts.
…..slow down and even stop age-related vision loss (glaucoma, cataract, macualr degeneration)!
…..read signs, newspapers, the alarm clock and small print easily.
…...& learn the truth about sun glasses, why they do not add to the fitness of your eyes and you vision.
----------------------------
ONE OF THE WORLD'S LEADING VISION SPECIALIST
Dr. Jerriann J. Taber is a Vision Specialist and is one of the world's leading experts in the Natural Vision Training field. Vision Training Institute, LLC has been in business since 1973, over 40 years.
Dr. Taber is one of the last to have received the original training course as taught by ophthalmologist, Dr. Wm. H. Bates himself. This is the best program on the market and the best teacher training available in the world!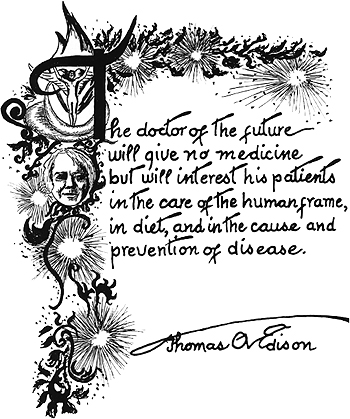 Private and group classes available online
when you choose to improve your vision.
Contact Dr. Taber for more information.
619 447-7801
See Workshops,
Online Classes/Private and Group
e to improSESSve your vision